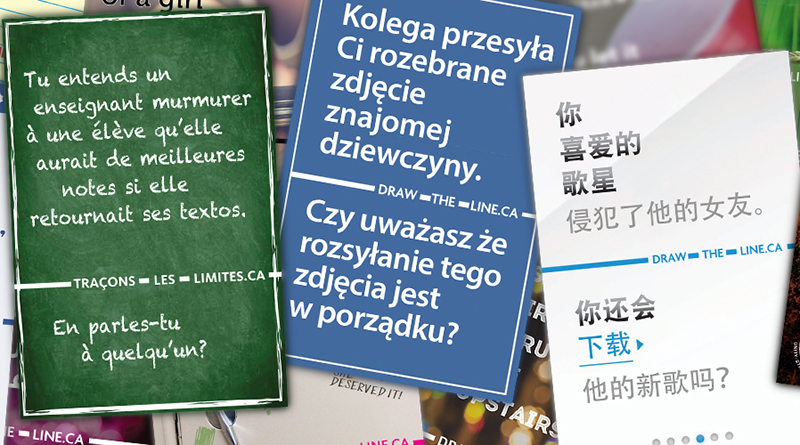 Welcome to the resource centre
Open up a dialogue, and keep the conversation going, on sexual violence prevention and bystander intervention by using Draw the Line user guides, postcards, and posters; available for download or for order at no cost. Postcard and poster images and content can be viewed by exploring the thumbnails below.
Test your knowledge on consent and bystander intervention by taking the Draw the Line Quiz! Some parts of this quiz test your knowledge. Other parts contain information about sexual violence prevention, helping you to increase your knowledge as you go along. You will have a chance to assess what you've learned. At the end of the quiz, you will get your score.
Get tips, tools and more on our social media channels.