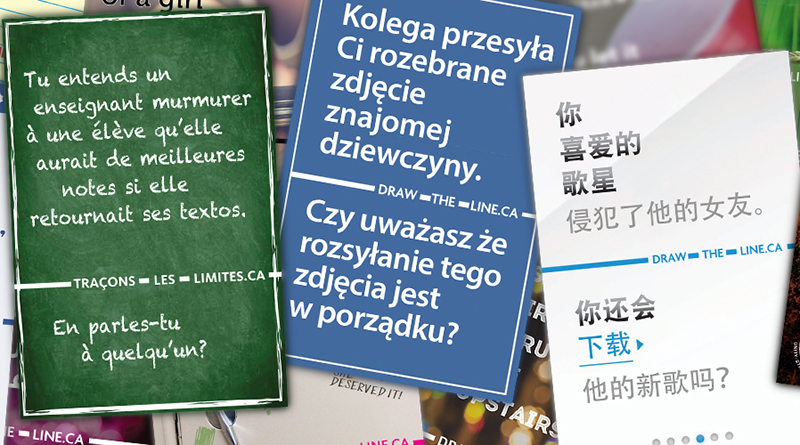 Welcome to the resource centre
Open up a dialogue, and keep the conversation going, on sexual violence prevention and bystander intervention by using Draw the Line user guides, postcards, and posters; available for download or for order at no cost. Postcard and poster images and content can be viewed by exploring the thumbnails below.
Get tips, tools and more on our social media channels.